Demeanor: Parmigiano-like: complex, though most people only experience a pale imitation
Feelings about the Olive Garden -- *taking a bite, seems surprised* "This is actually delicious."
Number of times she said the phrase "maybe that's why I'm single": Six
Snapshot:
((Lauren has multiple videos of her dog and cat, and jumped at every chance to show them off. They are very cute!))
--
My third Lauren in seven days, this one was determined to stand out. I actually was given her number by Jessica - I think they know each other through work or a mutual cult or something. I couldn't help but notice that she had Tinder up while waiting for our table, which definitely incentivized me to give 110% on this date - clearly, she always kept one eye open. I admire that go-get-'em attitude!
Like Jessica, Lauren works with the mentally disabled, and like Jessica, she didn't laugh when I said that was great experience for her online dating. She's a great person, though, and was a pleasure to dine with.
28 more dates to go.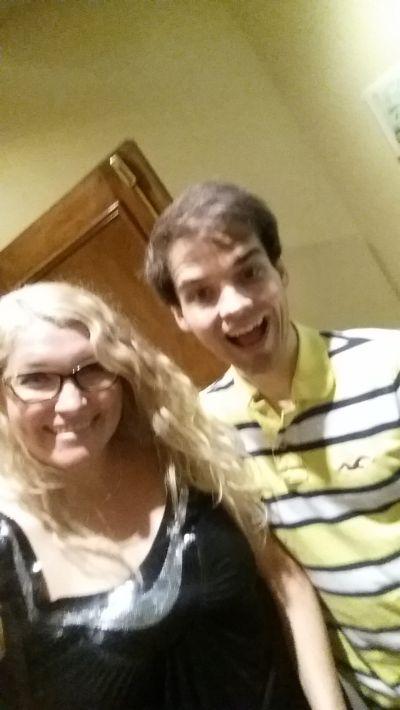 Today's pasta was
Gumby
Pasta Combination Selector