Demeanor -- Gorgonzola-like: peppy, peppery
Feelings about the Olive Garden -- "I haven't been here in years, though my waiter once gave me an entire to-go box filled with Andes mints. I'd never felt so loved before." *a brief, wistful pause* "Or since."
You're In The Wrong Neighborhood, Son -- Picked all the olives out of her salad
Snapshot:
Jessica: *clearly impressed* "You can really drink a lot of soda."
Vino: "Yeah! I think I have an extra pouch in my stomach for it."
Jessica: "Like a cow."
Vino: "Uh huh. Ruminate on that one!"
Jessica: *chooses not to acknowledge, possibly at a loss for words??*
--
Jessica agreed to meet up with me fairly last-minute as I had been cancelled on by a Tinder rando (imagine!), so for that I owe her my eternal thanks. And to that nameless rando who said "something came up" and then an hour later posted a picture of her rock climbing in a mall, I owe my eternal "c'mon, dude. C'mon".
Anyway! Jessica. She's great! For those of my audience looking for a charmingly witty dining companion who can regale you with stories of life in the big apple and her celebrity status (once appeared on a ten-year-old reality show) that rivals even my own, you can't do much better.
34 more dates to go.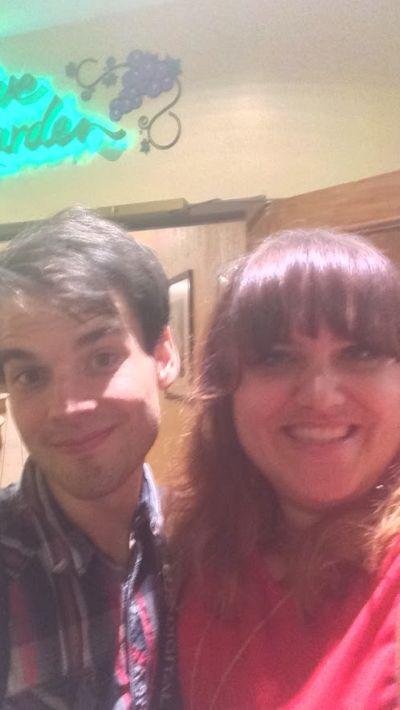 Today's pasta was
Are You Alfredof The Dark
Pasta Combination Selector