"Profit," said I, "for sauce and topping!—profit still, refills unstopping!
Whether Waiter sent, or whether waiting for a bowl once more,
My Ziosk light yet blue and blinking, near the Coke Zero I'm drinking --
In this Olive Garden linking its entry hall to a Crocs store,
Is there—is there balm in Gilead?—tell me—tell me, I implore!"
Quoth the Chicken, "Pomodor"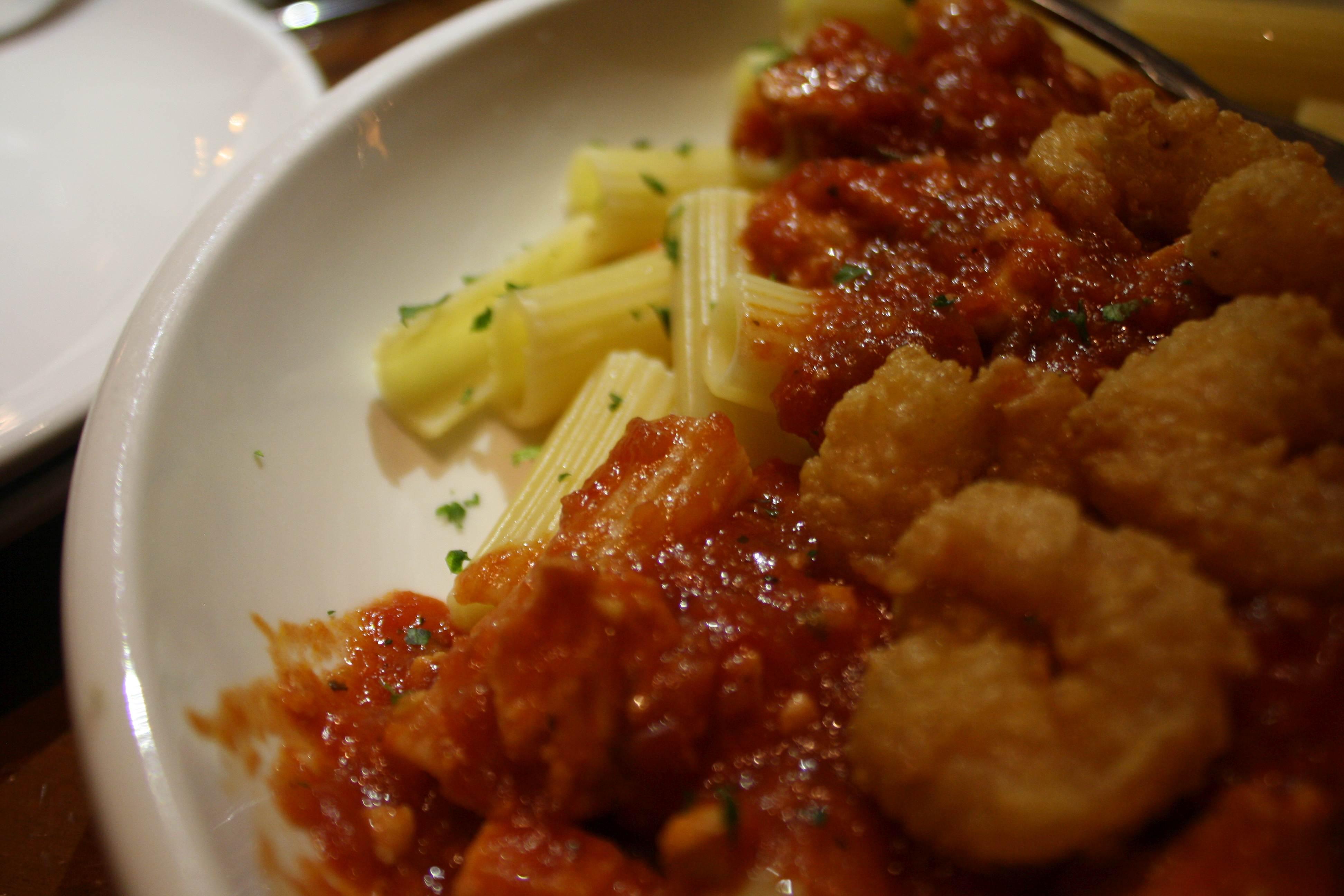 Pictured here is The Chicken.