Demeanor: Provolone-like: pleasantly sharp
Feelings about the Olive Garden -- ((After her second, and last, bite of her entree)) "It's okay. I don't think it's poison or anything."
Killer app that she designed: Automatically scans the news article you're reading and embeds a link to related charity that deals with whatever horrible thing is happening, to optimize your slacktivism and white guilt.
Snapshot:
Here is a list of pug puns that Claire seems to enjoy, ordered by how long they made her say "eee!" when she saw them on shirts/notebooks/bumper stickers/etc in the store we went to after dinner.
"Pug Life"
"Pugs Not Drugs"
"Pug And Play"
"Pug-et Sound"
"Pugs A Lot"
"Puggin' It!"
"PUG" (underneath an Andre the Giant OBEY style image of a pug)
"The Pug Is My Favorite Kind Of Dog; Here Is A Picture Of One"
--
A former manager-turned-coder, Claire takes a good deal of pride in knowing what she's talking about and understanding the way the world works; you can understand why management was not a good fit for her. More than anyone else I've dated so far, she seemed to genuinely dislike the food at Olive Garden, though she was very polite about it and not at all snobby - I really appreciated that!
Claire spends her free time in her apartment, located in the most difficult-to-drop-someone-off-in-on-a-Saturday-night part of San Francisco that she could find.
29 more dates to go.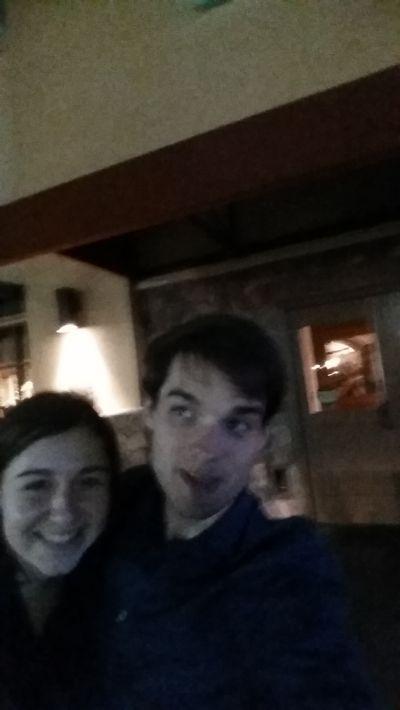 Today's pasta was
Rice A Roni