The PonyGirl Special
⋆
⋆
⋆
⋆
⋆
Gluten Free Rotini enriched with vitamin Italian Sausage, accentuated with a generous portion of Chicken Pomodoro
The Pastas
17 November 2015 - 7:51 AM
Vino
Comments
Last year I allowed comments on my blog for both the daily entries and all ~200 pastas I photographed and reviewed. This choice was, to put it conservatively, naively optimistic. Most of the posts I got were spam for Chinese knockoff luxury goods, some were abusive towards me or the food, and, worst of all, some were written by my mom. This year I opted to simplify things by making the blog a one-sided affair.
That said, one poster stuck with me through and through, consistently providing her insight on every single pasta, every day, with a bizarrely lewd comment about each photo. Since images featuring Italian sausage were her specialty, I dedicate this pasta to PonyGirl.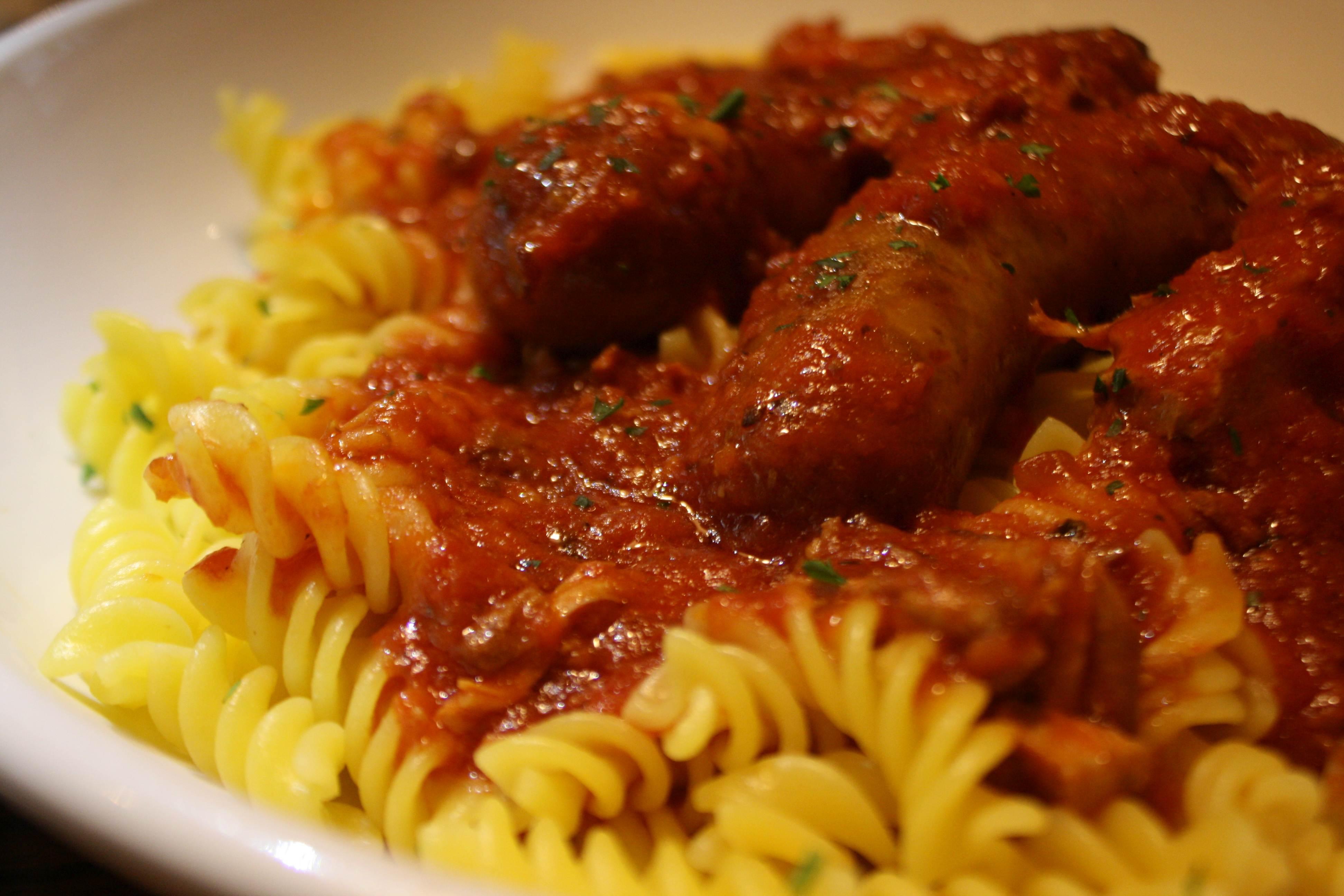 Pictured here is The PonyGirl Special - I know you're out there somewhere, PG - this one's for you!
Pasta Combination Selector